About Me
My name is Clarissa Do Ó and I am a third year Ph.D. candidate at UC San Diego Astrophysics, under the National Science Foundation and San Diego Fellowships. At UCSD, I am working with Prof. Quinn Konopacky on the Gemini Planet Imager's (GPI) adaptive optics upgrade and on studying the orbit fitting and dynamics of exoplanet systems. I earned my B.S. in Physics at UC Santa Barbara with a minor in Astronomy and Planetary Science. At UCSB, I worked with Prof. Ben Mazin on the MKID Exoplanet Camera (MEC) data reduction pipeline.

My research interest is in using data of directly imaged exoplanets to constrain the formation from their current orbital architecture.

In order to understand planet formation processes, I employ a variety of methods, such as using observational data from telescopes and upgrading instruments that will allow for the detection of more exoplanets (to see more about exoplanet direct imaging data and instruments, please go to my Research tab). As a Brazilian-American, I am also an advocate for minority students in STEM, especially those of Latin American origin. Outside of the lab, I am passionate about coffee, ice skating, and Star Wars.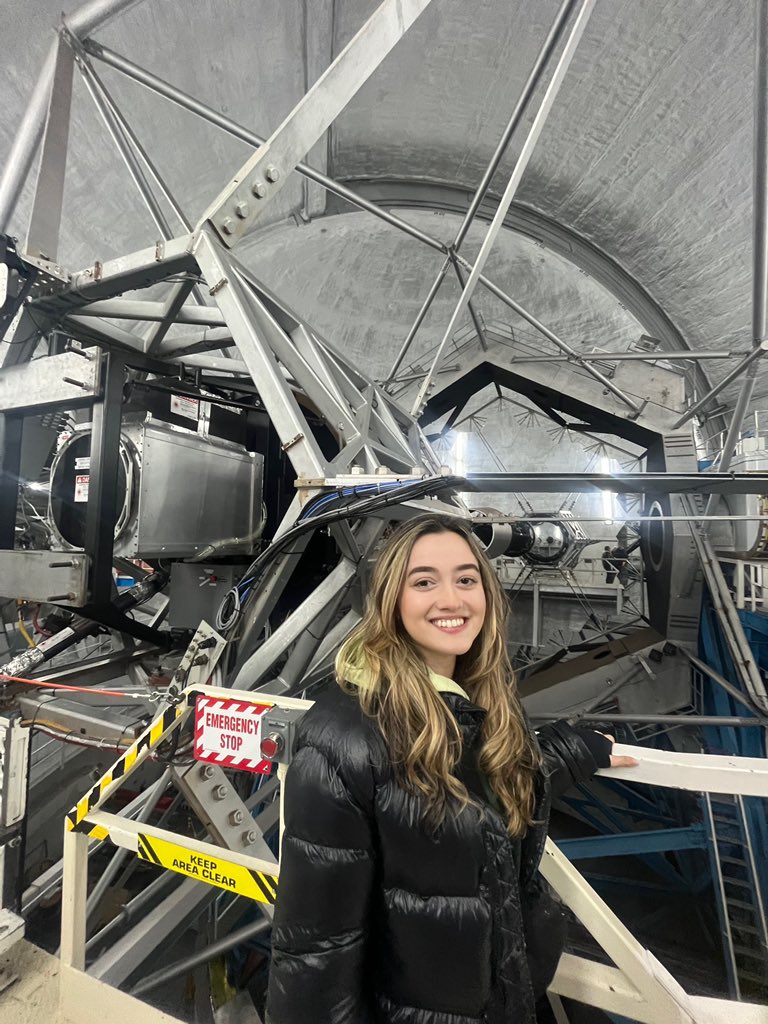 This is me observing with Keck's NIRC2 for some of my exoplanet orbit work!
And visiting the summit of Mauna Kea in Hawaii, where I got to see the Keck Observatory up close!